Christina is the mama to a 7-year-old, 4-year-old, 19-month-old, and expecting her fourth child.
After 56 hours and 12 minutes of pushing it was over. In my arms I held a 6 pound 7 ounce beautiful, bright eyed baby girl. She was perfect and the love that hit me was so intense that I lost my breath. I glanced over at my husband and saw the tears in his eyes too. We had waited so long for this. We had prayed so many prayers and had so many months of disappointment in our journey trying to conceive that we just could not believe that on my chest at that very moment was everything we had ever wanted from this universe.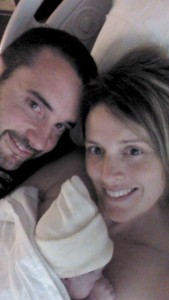 We took her home and we lived the high life. We were blessed. Truly blessed with what was the easiest baby ever. She was sleeping through the night at 8 days old. EIGHT days! I felt refreshed and alive waiting to hear the coo to cue she was hungry and the bright eyes that would greet me. The whole time we were trying to conceive, I read books; books on how to be a mom, how to be pregnant, how to take care of a baby. Everything I could get my hands on. As the pregnancy progressed, I read about postpartum care and what to do with an infant. My husband and I read all the pamphlets sent home with us. We knew to look out for the "baby blues" and, at worst case, postpartum depression. All was great. We were living in a dream world and we were even getting sleep.
Being a psychology major, I knew what answers would raise the "red flag" at my 6-week postpartum check up. But it was OK because I didn't have any of the symptoms. I lucked out. Or so I had thought.
See, my perfect little family wasn't riddled with the baby blues, it turns out it was crushed with Postpartum Anxiety. No one ever talked to me about it. All they cared about was if I was happy, if I was enjoying life still, if I ever thought I wanted to "hurt the baby". Instead at around 10 weeks postpartum, hell enveloped my family. I thought I was in the clear, I thought all was good. Little did I know I was about to fall apart.
Fear took hold and ripped me apart. I wouldn't go out because I was afraid a dump truck would hit us. I wouldn't go down the stairs because I was afraid I would fall and die, leaving my infant laying there alone waiting for Daddy to get home from work. I would't go out at night because I thought I would see an owl, which would indicate immediate death. I was afraid that I was going to leave the world and my baby would have no mom. The panic attacks set in. I would drive myself 2-3 times a week to the walk in clinic with numb hands, a racing heart, all while choking for air. I thought my heart was failing.
One morning my husband was leaving for work and I lost it. After yet another night of terrible nightmares, with horrors so terrible that I can never put them into words, he found me sitting in a corner in the dark crying hysterically. I had to beg him to stay home, convinced that something was going to happen. This was the tipping point. He was nervous about how fragile I was. I was exhausted from the constant worry that twisted my stomach. We went in yet again to see what was wrong with me.
Finally, someone looked at me and sat me down and explained that there was such a thing as Postpartum Anxiety. With some calming tea, sometimes some wine, some prayers, some therapy and some meditation, and my husband by my side, I learned how to cope and deal with the anxiety and fears. I learned what my triggers were (exhaustion and stress are both huge ones). I learned the first signs of an upcoming panic attack and I learned how to counter them. With each consecutive baby (I am now pregnant with #4), I added new skills to my arsenal.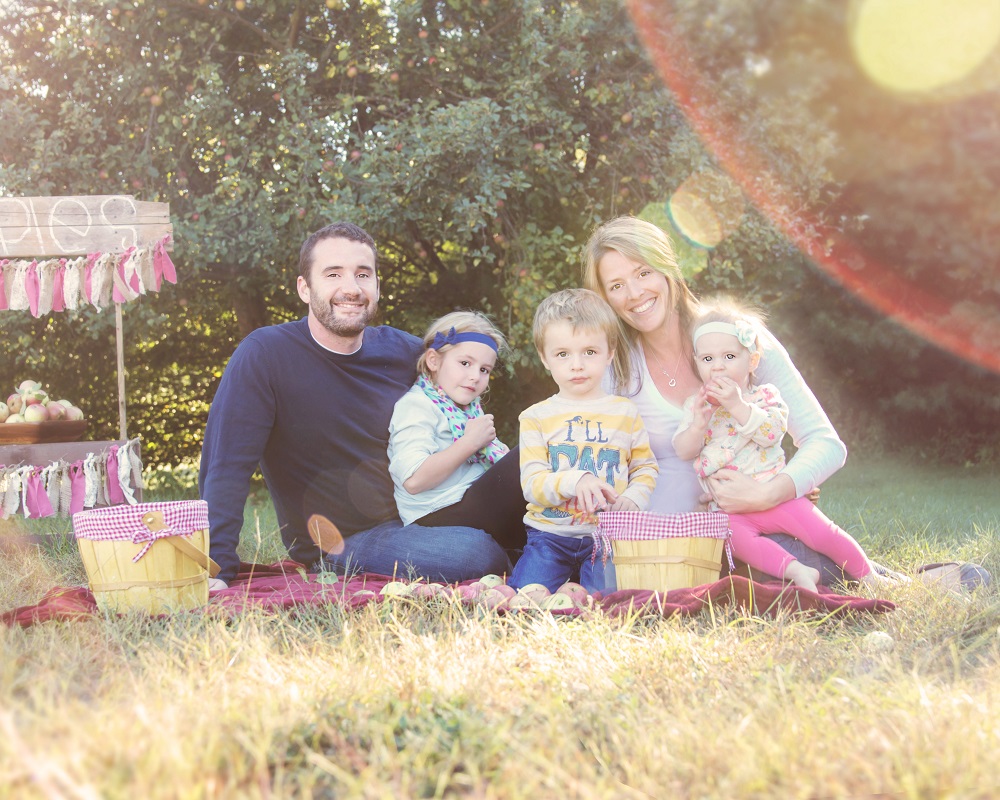 I still get anxious and I still have set backs. I still lean heavily on prayer to get me through the rough times, but I made it out. I made it back into the bliss of being a mommy, where I can take the kids and explore and discover new places. I can watch them walk into school, or wave good bye as they go to a friend's house and not panic. I can enjoy life with them. I wish that someone had mentioned anxiety before I had my first baby. I wish that, mixed in with the pamphlets on postpartum depression, somewhere there was a mention of the anxiety. I missed out on 6 months of being a new mom because of the fear that gripped my heart. I am forever grateful for the opportunity to share this struggle with new moms. I hope that by just reading about anxiety , new moms can keep it at the back of their minds in case they need to remember that they are not alone. If I had known sooner, I could have dealt with the triggers sooner.
Christina writes about her passion for running and mothering over at her blog, Crazy Mama Runner.