You ask me to read to you, and I have to pause every few minutes to soothe the tired baby.
You gasp in excitement as I come downstairs with him in the morning, barely able to contain yourself as you hug and kiss him.
You invite me to play with your favorite toys with you. I join the game over 15 minutes later, after I've changed the baby's diaper, gotten your brother a snack, and thrown the last few dishes in the dishwasher.
You notice him happily playing on his blanket and offer him one of the toys you bought him before he was even born.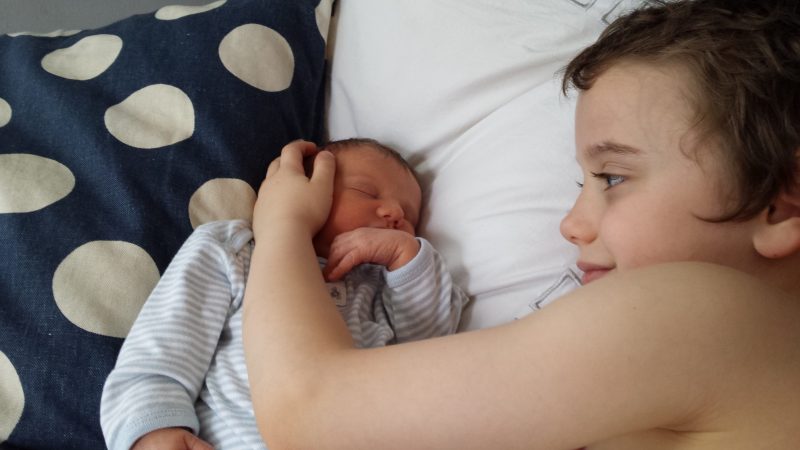 You only want to be held or worn in the sling, but I have to put you down so I can change your brother's diaper.
You cry, but then you notice his face on next to yours.  You calm down, smiling at him ever so slightly.
We are trying to get out the door for your soccer practice. The baby's strapped into his car seat and he's crying. Your brother is begging for help finding a toy, and I'm impatient with you because you haven't gotten your shin guards and socks on yet.
You wake up in the morning and tell your brother that he's the best brother you ever could have asked for.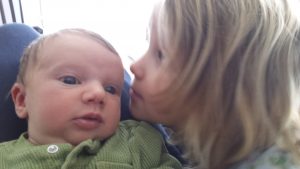 You want me to come play outside in the sprinkler. I ask you to wait while I go change my clothes and get the baby in the sling. I find you already outside, waiting by the sprinkler for me. You're not used to waiting so long. I can't even play in the water with you because it's too cold for the baby to get wet and he doesn't want to be put down.
You hear him cry and notice him looking for milk. You sweetly pat his head, saying, "are you hungry little baby?"
I'm desperately trying to get lunch served and you don't want to be put down, but you also don't want to be in the sling. I need two hands for just 3 minutes, so I put you in your bouncing chair and try to sing to you while I prepare the food.
Your oldest brother hears you and comes in the kitchen to rock your chair and talk to you. You watch him, staying calm enough for me to finish lunch.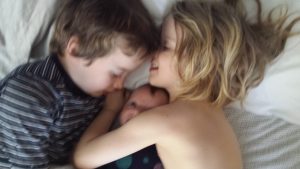 I can't be everything any of you need right now. And we're all reminded of that many times, every single day. Although sometimes I think none of you really realize it. Because you have each other. Each of you have seamlessly filled in the gaps that I just can't fill and our family dynamic is forever changed. I see this and I am reminded that we will all be OK as we weather the storm of this transition.